I woke this morning to a soft rain on the rain fly of my tent beneath a shady tree in a grassy field. I also woke this morning several other times. Each of which included a more intense throbbing headache than the last. Once I woke to the cheering of the skate-hungry crowd on the deck of Frank's bowl. Another time I woke to what sounded like a stick of dynamite being blown off in the front yard. Sometime around 4am, more loud cheering from somewhere in the camp - not sure if it was for skateboarding or chugging or what. Don't get me wrong, I would not change a thing about my uncomfortable intermittent night's sleep - except maybe remembering to bring an air mattress...
15 second videos and double-tapped photos can do a Memorial Day at Frank's bowl in Chapel Hill no justice. This being my first experience at such an event, my only preconceptions were limited to what my 2-inch wide screen shows me and the "dude, it was crazy" from everyone who was actually there that I know. This year, I figured I was not going to miss out. So I went and here are photos. I didn't take any after dark, but I did shoot some iPhone footage of people skating the beer soaked masonite ramp which will be posted at a later time I'm sure.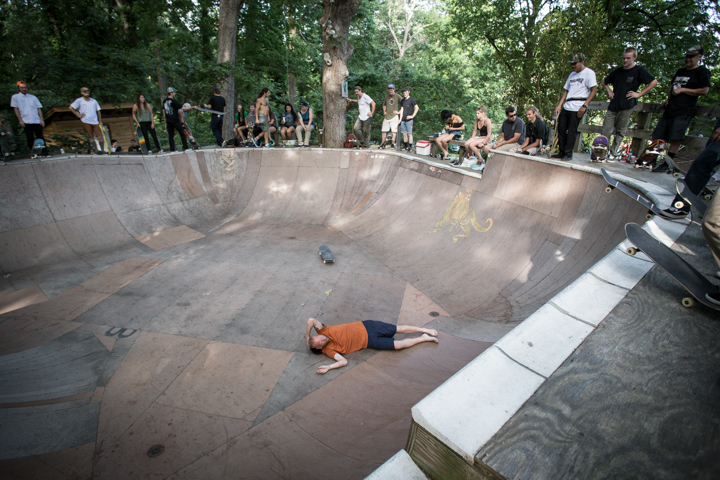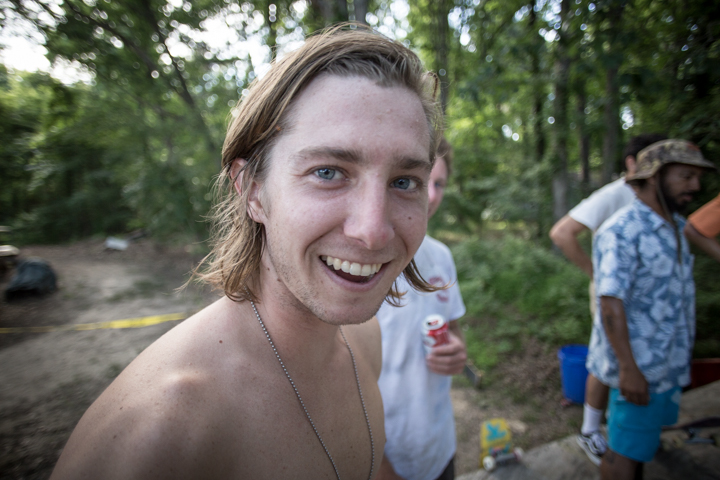 The legendary Savage Al, from the under 25 division.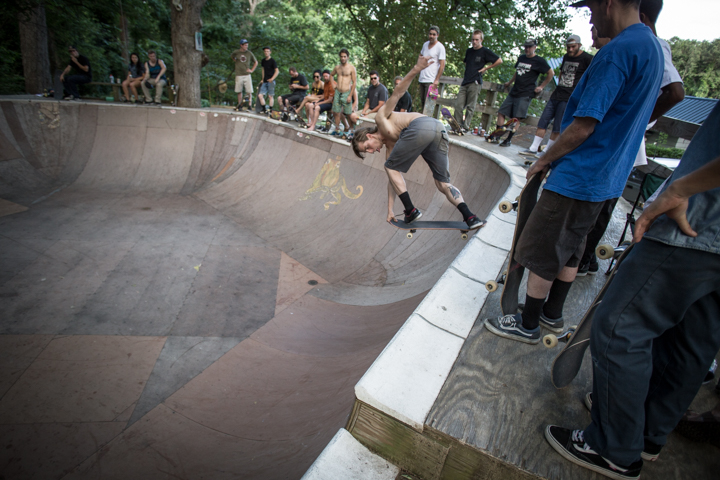 Alec crail tail casual as ever.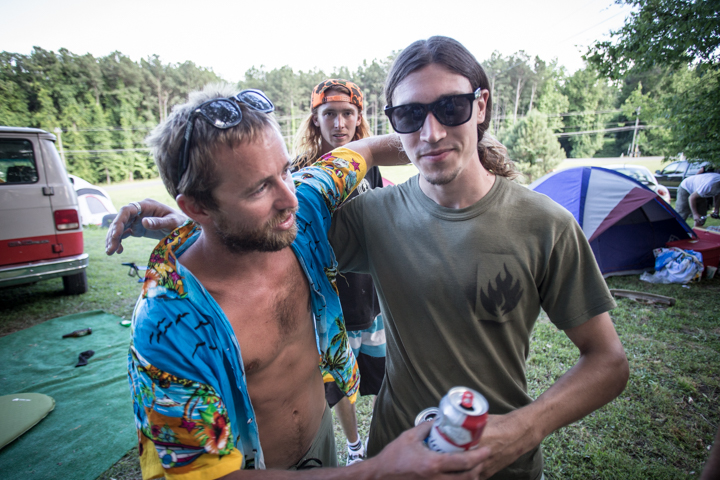 Anatomy of a group photo - part 1. Point camera at dudes. Take photo.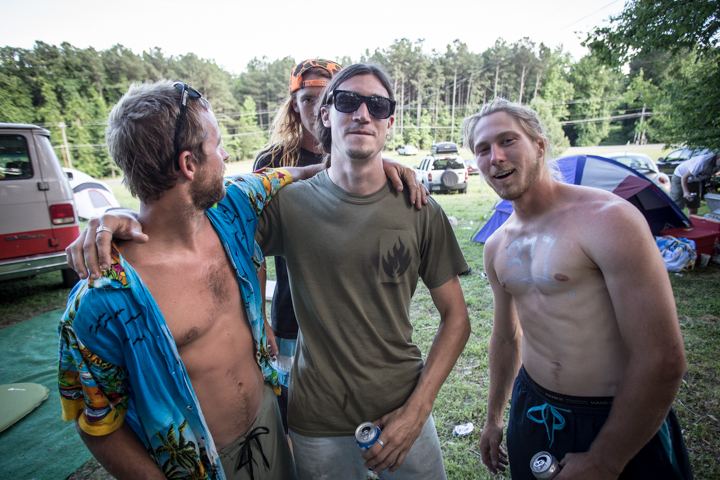 Part 2 - More major dudes get involved via word of mouth.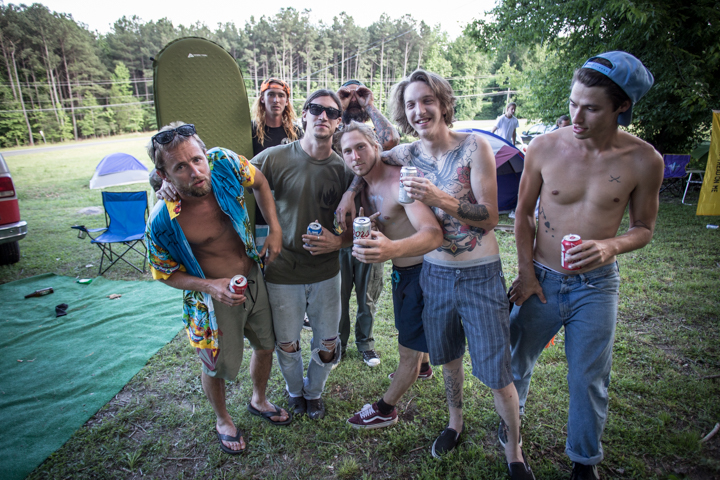 Part 3 - Keep stacking those dudes in the frame.
Part 4 - Invite others to join in.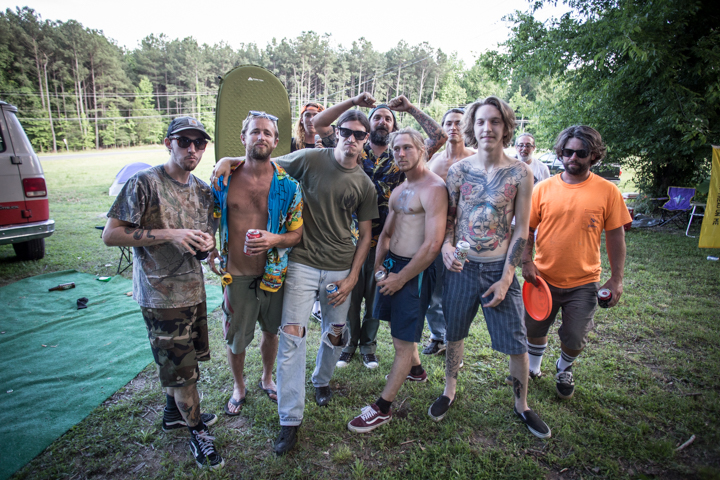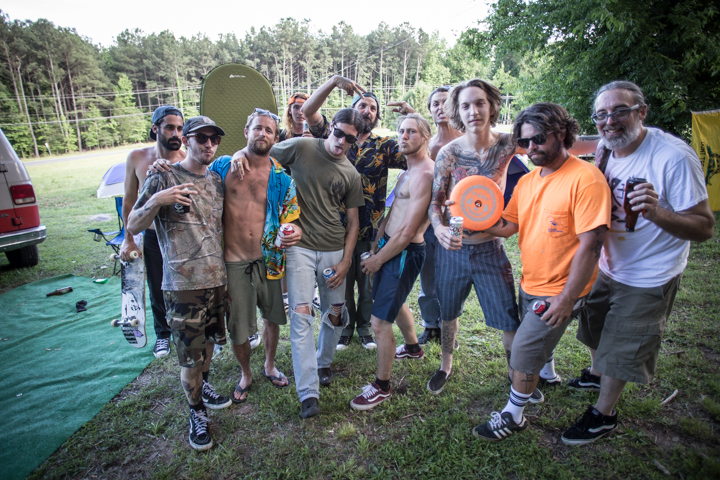 Part 6 - Keep the dudes coming.
"Beach is that way, kook."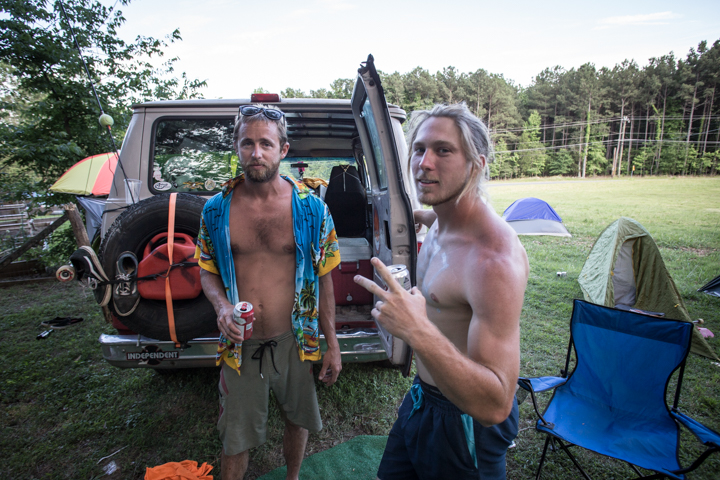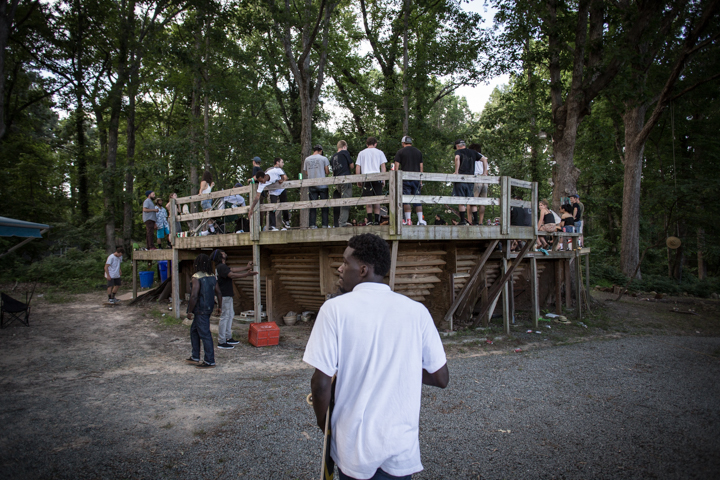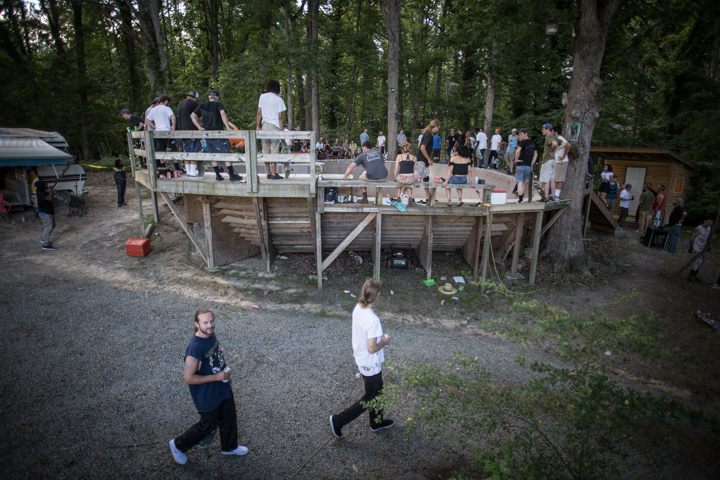 T-Bird and Joe, adding to the local color.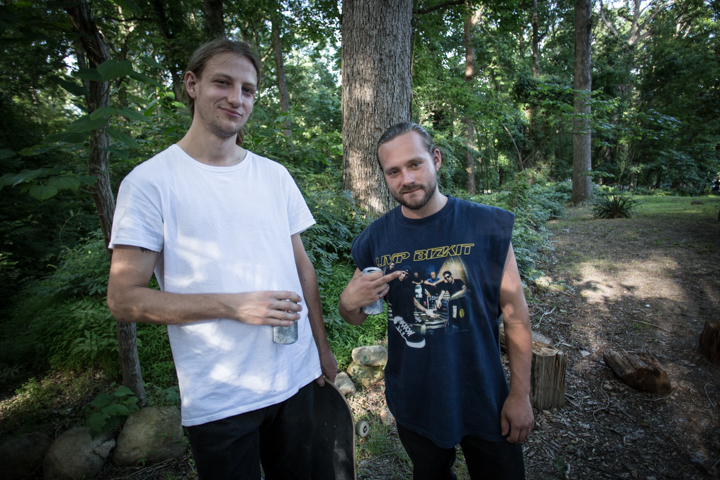 It's just one of those days...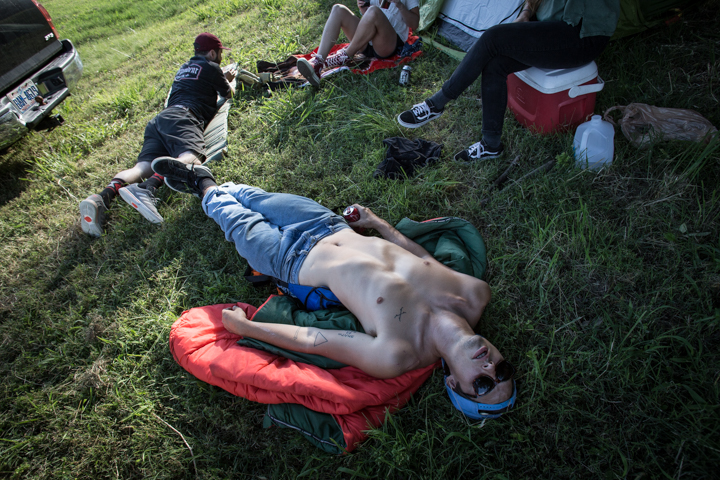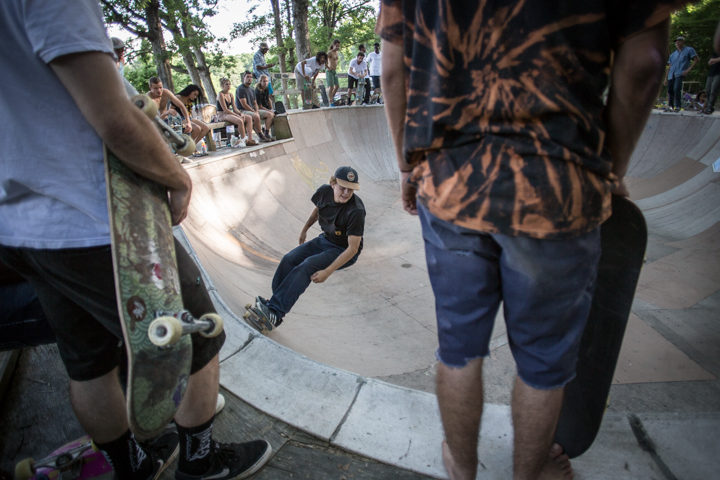 Back in the bowl, things are heated.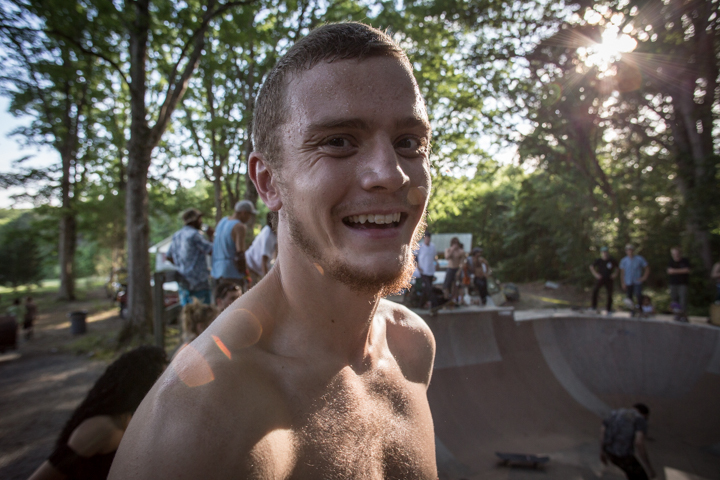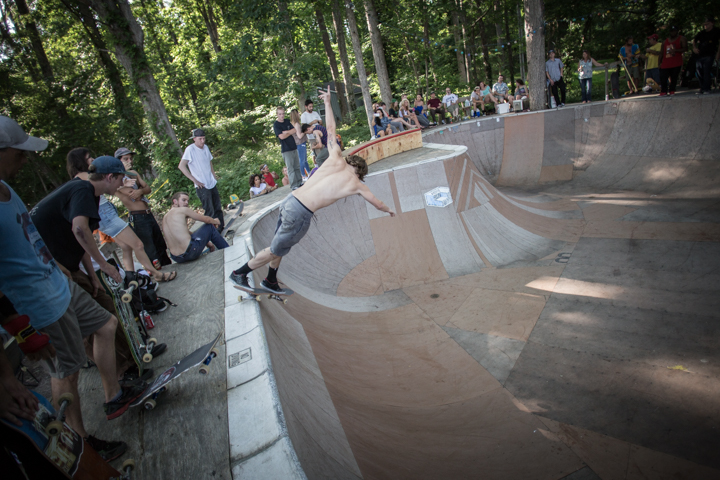 Alec hitting the only wall I seemed to take photos of.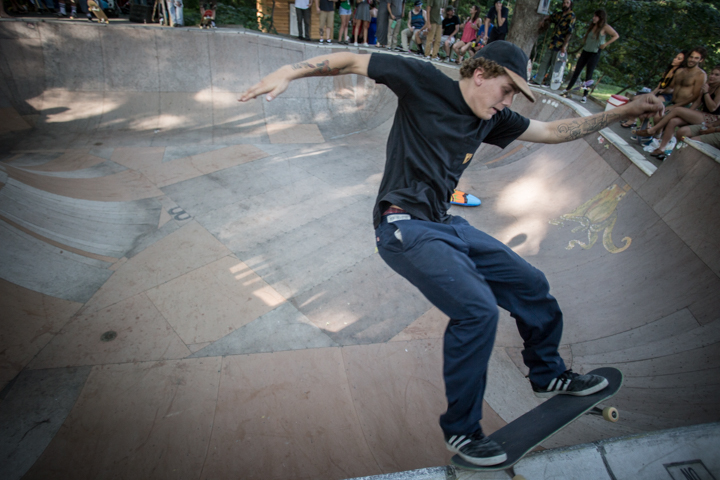 Cody Morgan finding lines.
Mitchfits from instagram.
It doesn't matter what day it is. Twain front rock Friday on a Saturday.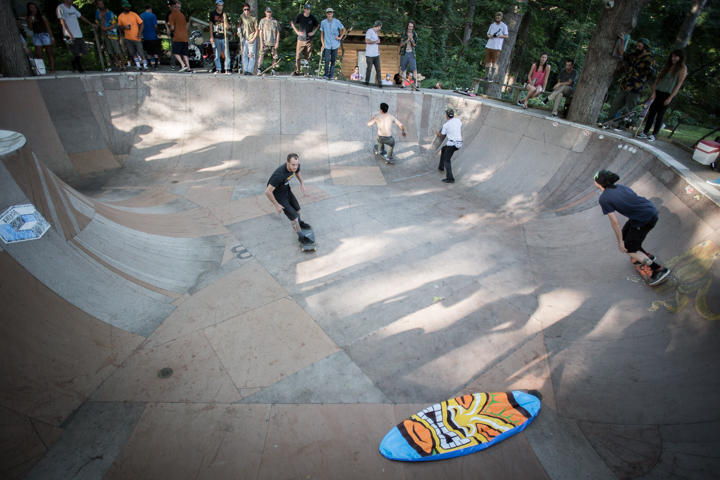 Alec performs one of those alley-oop switch nosegrinds he's famous for.
Same trick, different shutter speed.
Truck driver guy was ripping straight off his route. Didn't get his name though...
This guy just proves that you don't need to buy into anything any of these brands "tell" you you must purchase to be able to rip.
Alec with another alleyoop, this time aerial.
The Iron Mosquito showed up and blowed up.
Zach Bland, better known as Twain, grab to smack of some sort.
Sunee eyeballin' that next wall.
Twain - Michael Jackson dance move grind.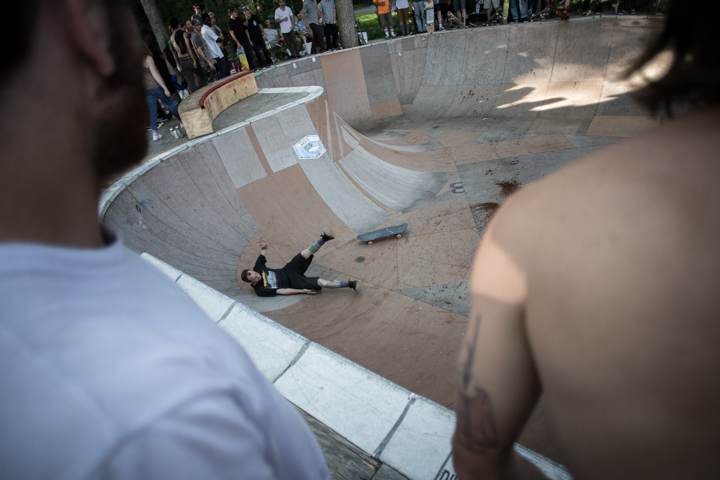 Bonelessgurp from instagram with a back d on his 11 incher.
Deck digglers can't stop Vakos from floating backside.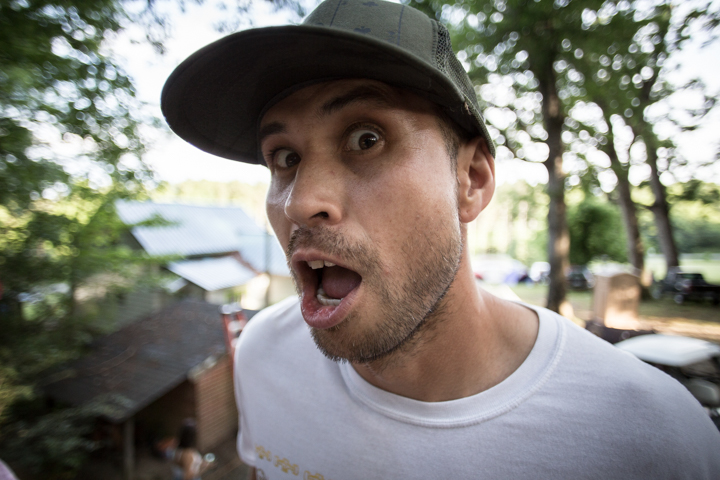 A portrait of the artist (Taeneck) as a middle-aged man.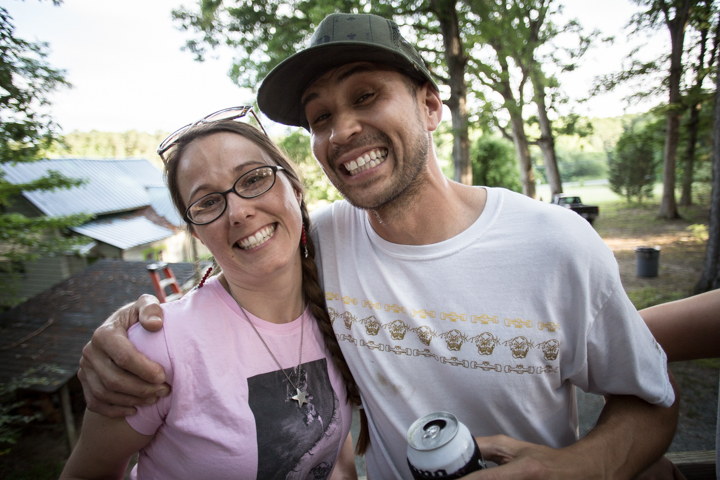 If they get married will they be the "Necks" or the Lodzinskis?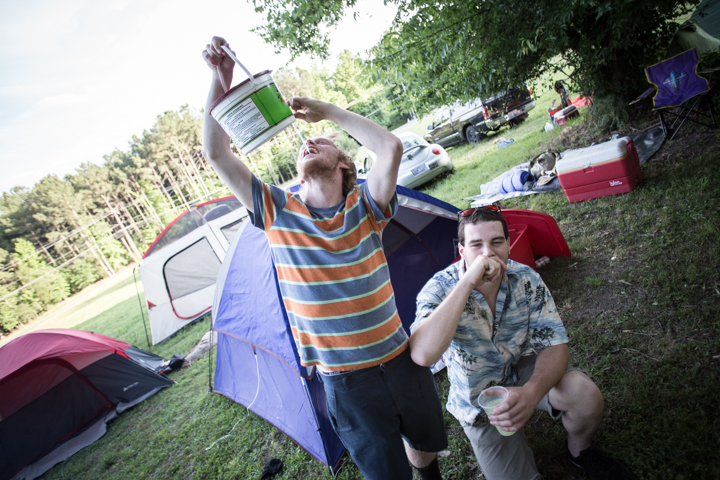 Margaritas on tap back out in the campground.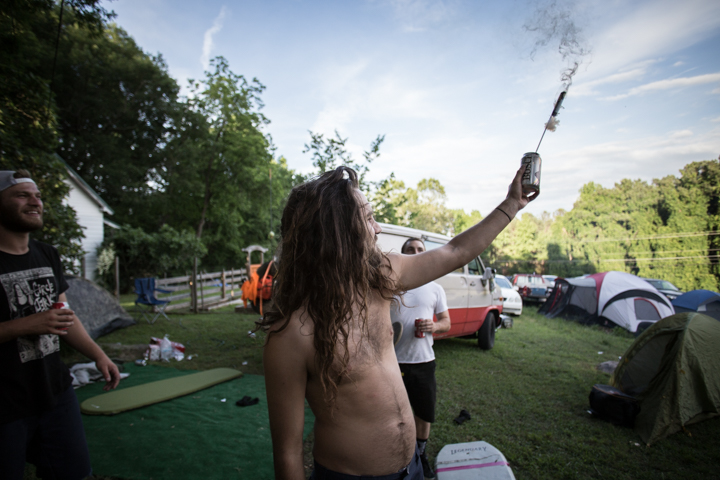 I feel like hand-held fireworks are standard at things like these.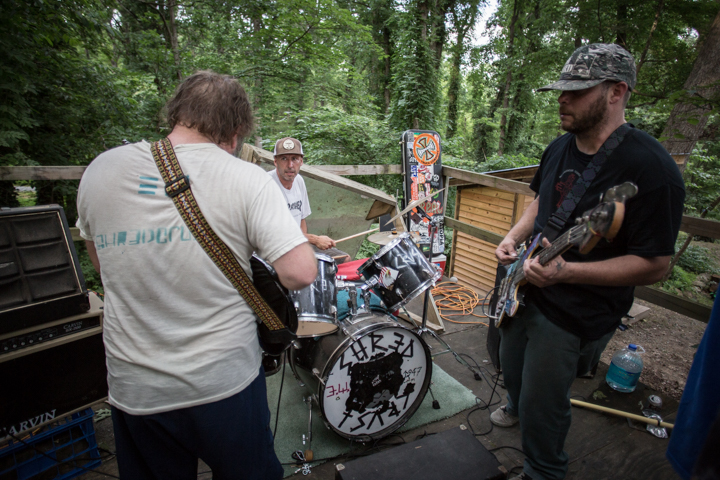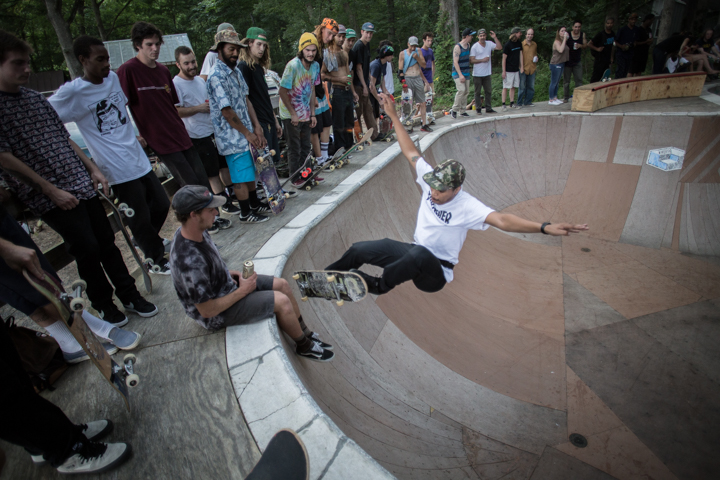 Mincher dedicated human deathbox.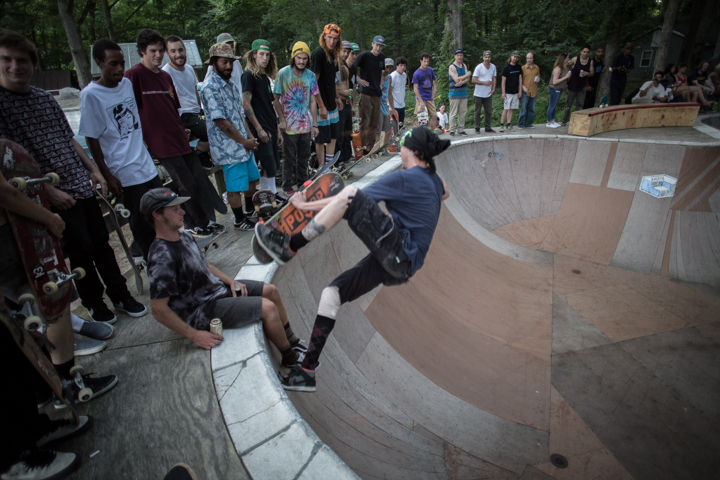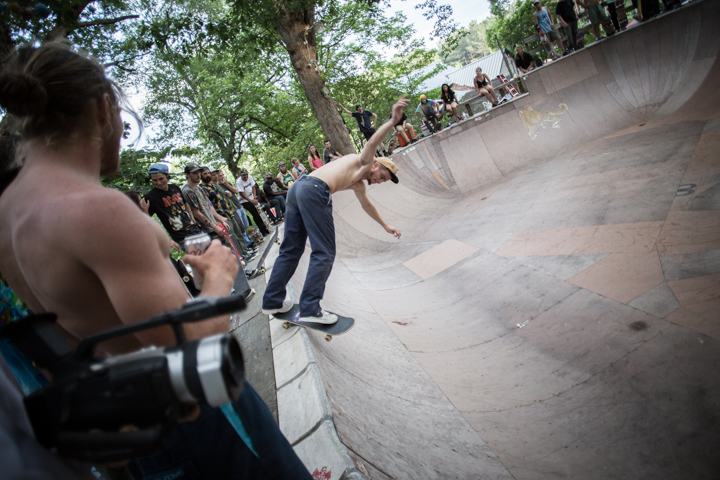 Sizer with the back smith. Land unconfirmed.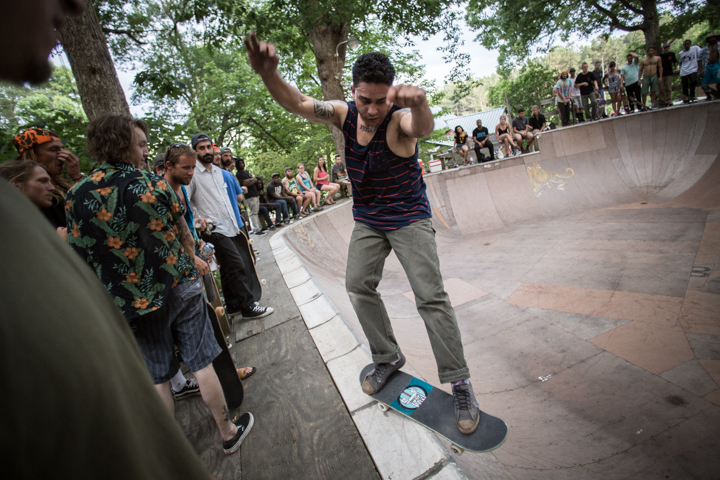 This guy held onto this smith grind so good.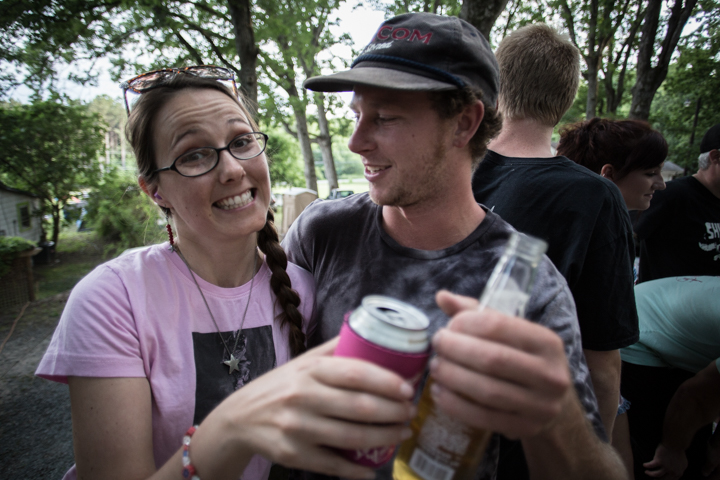 Mincher celebrates survival.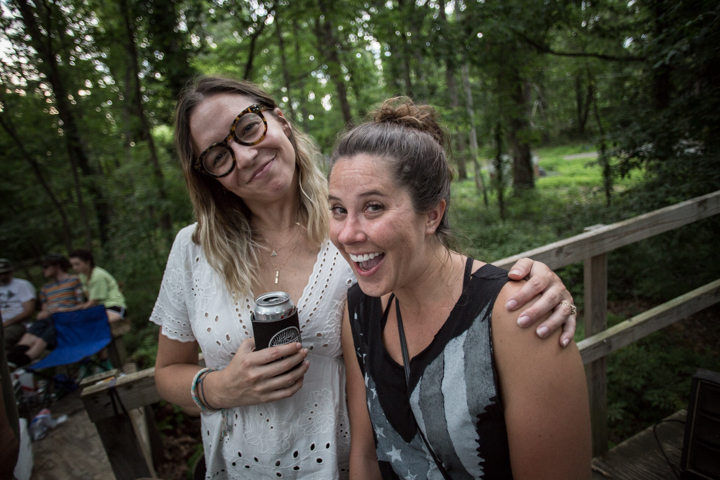 Significant others, posted up deckside.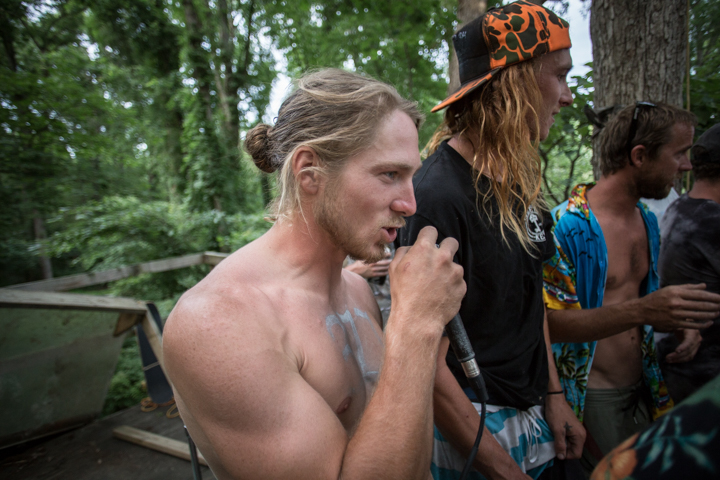 T-Bone on the mic, probably singing 311.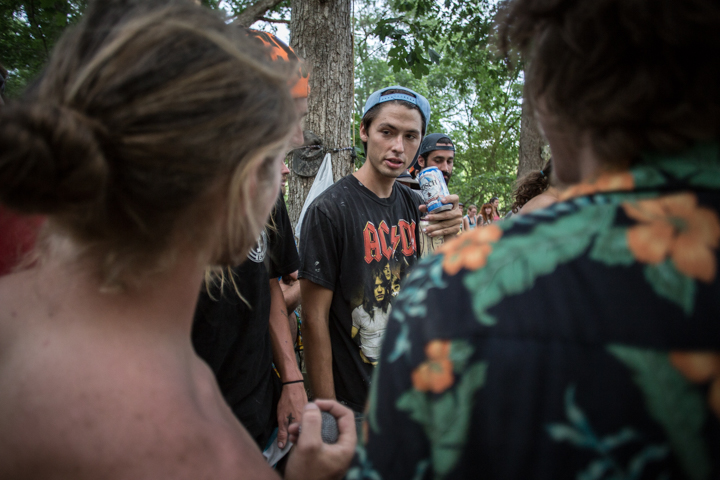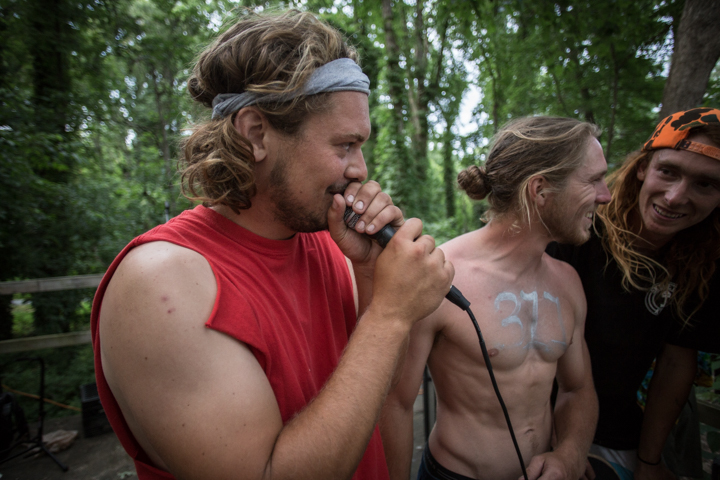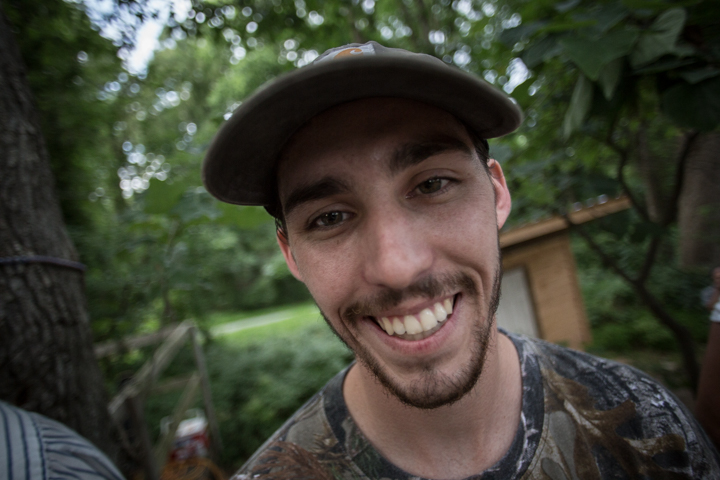 Twain's new myspace default.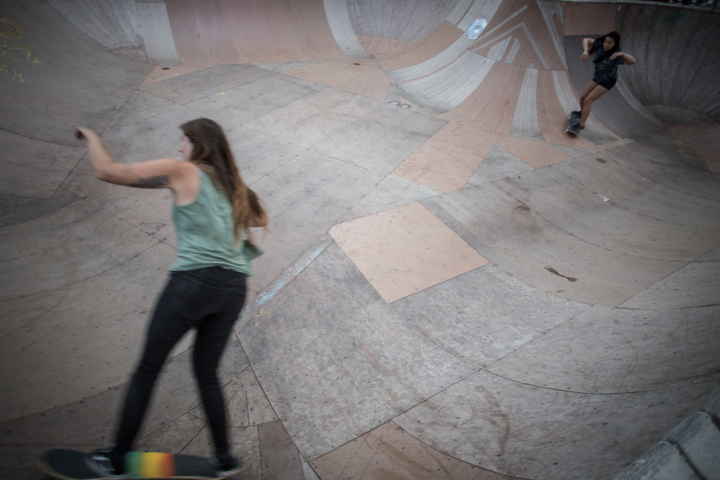 Ladies double's was going off.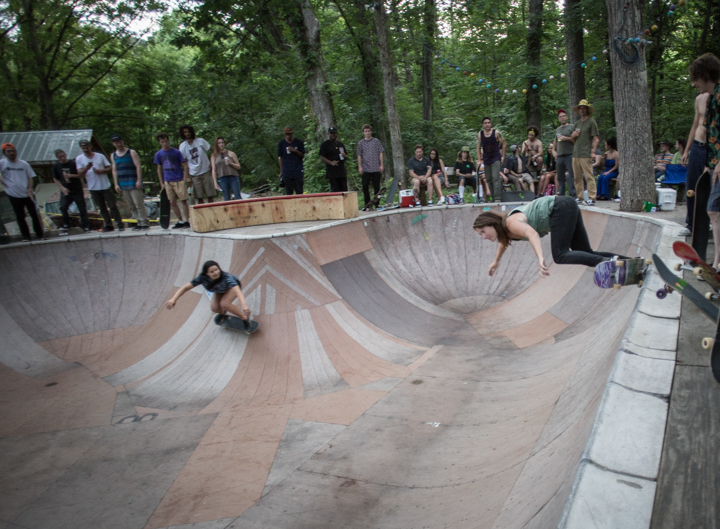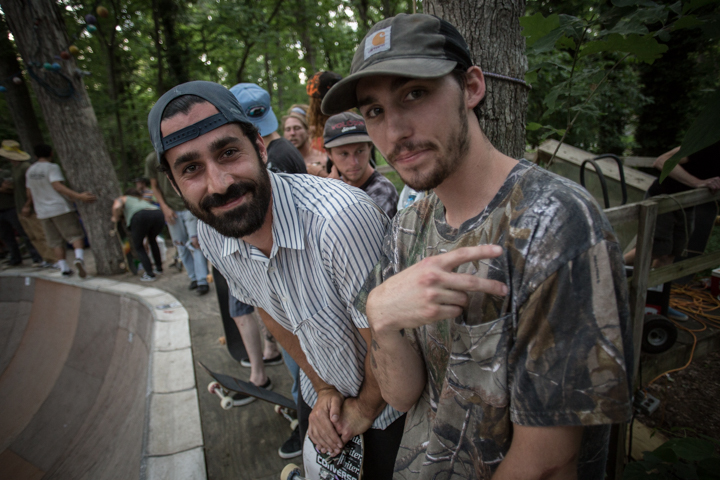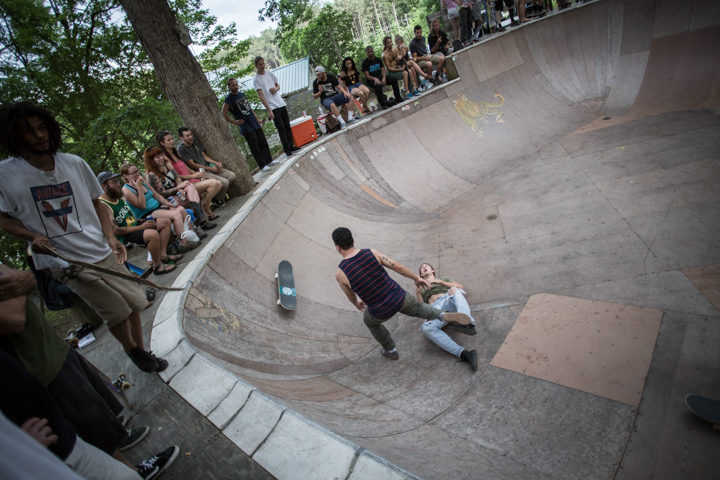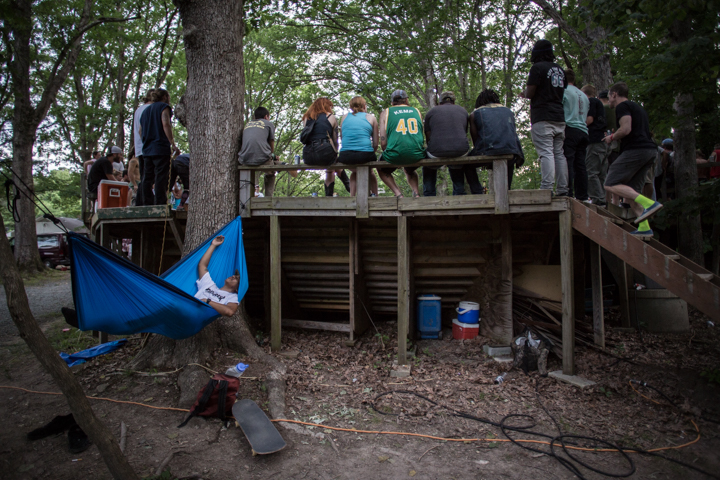 There ain't gonna be no sleeping at a carnage fest like this, but we sure tried.