If you don't know about the Lost Bowl, that's too bad. This place is epic. This year they hosted a Halloween party. Ripping went down. Bands shredded ear drums. Beer was drank. A good time was had. Day time photos by Matt Miller and night photos by Tyler Brady.
First ones here means clean up duty.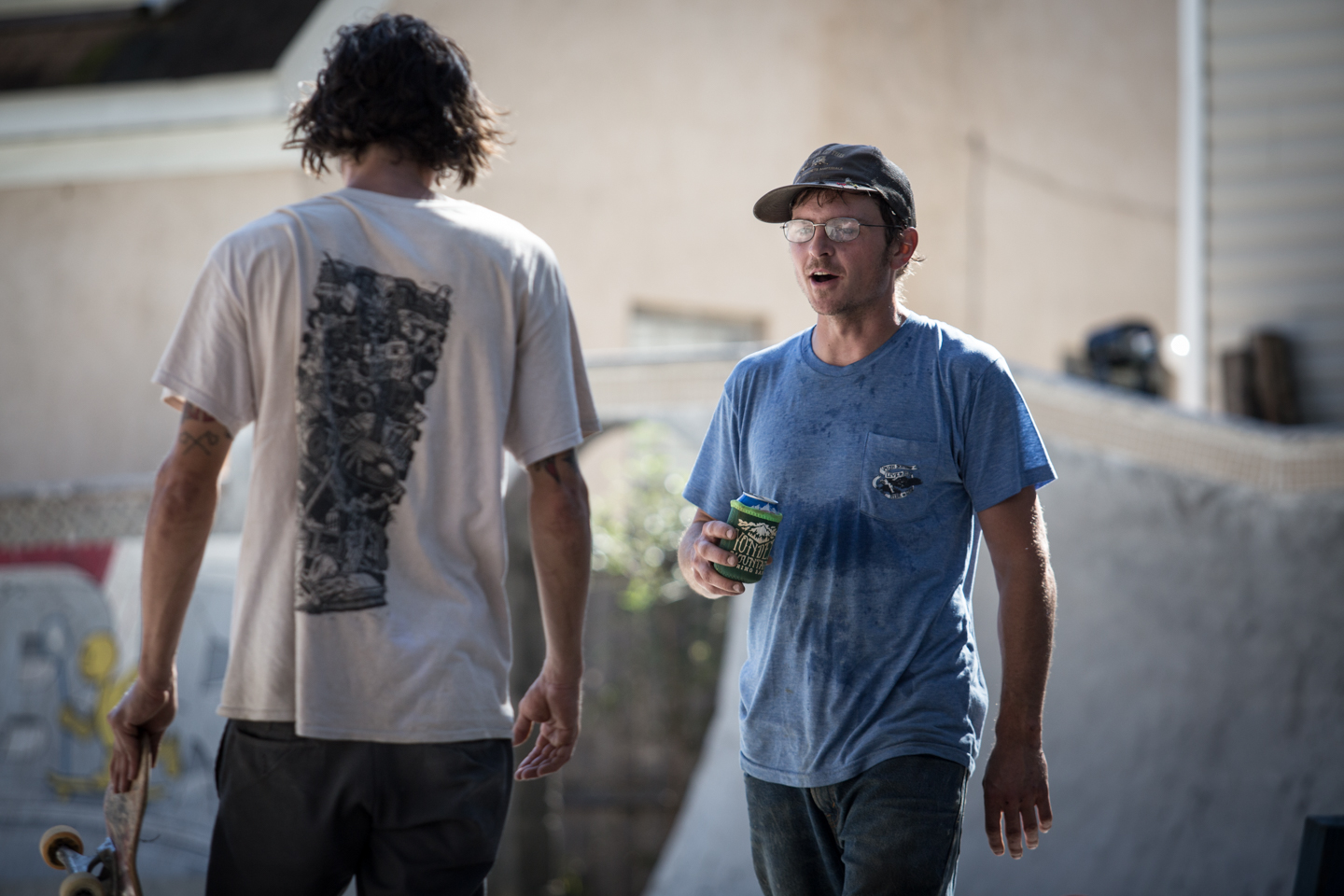 And we got to skate it to ourselves for a little while. Ben Bradford frontside air.
The man of the house and his dawg.
When Talba sets something up, you know it's going to be good.
Travis, fixing a low-flame situation.
Talba riding his own creation, on fire of course.
Alex, un-costumed frontside.
Alex, fully costumed frontside.
Guests started to arrive in packs.
Rufio with style for miles.
Farrah Fawcett showed up.
Scott Vakos in the deep end.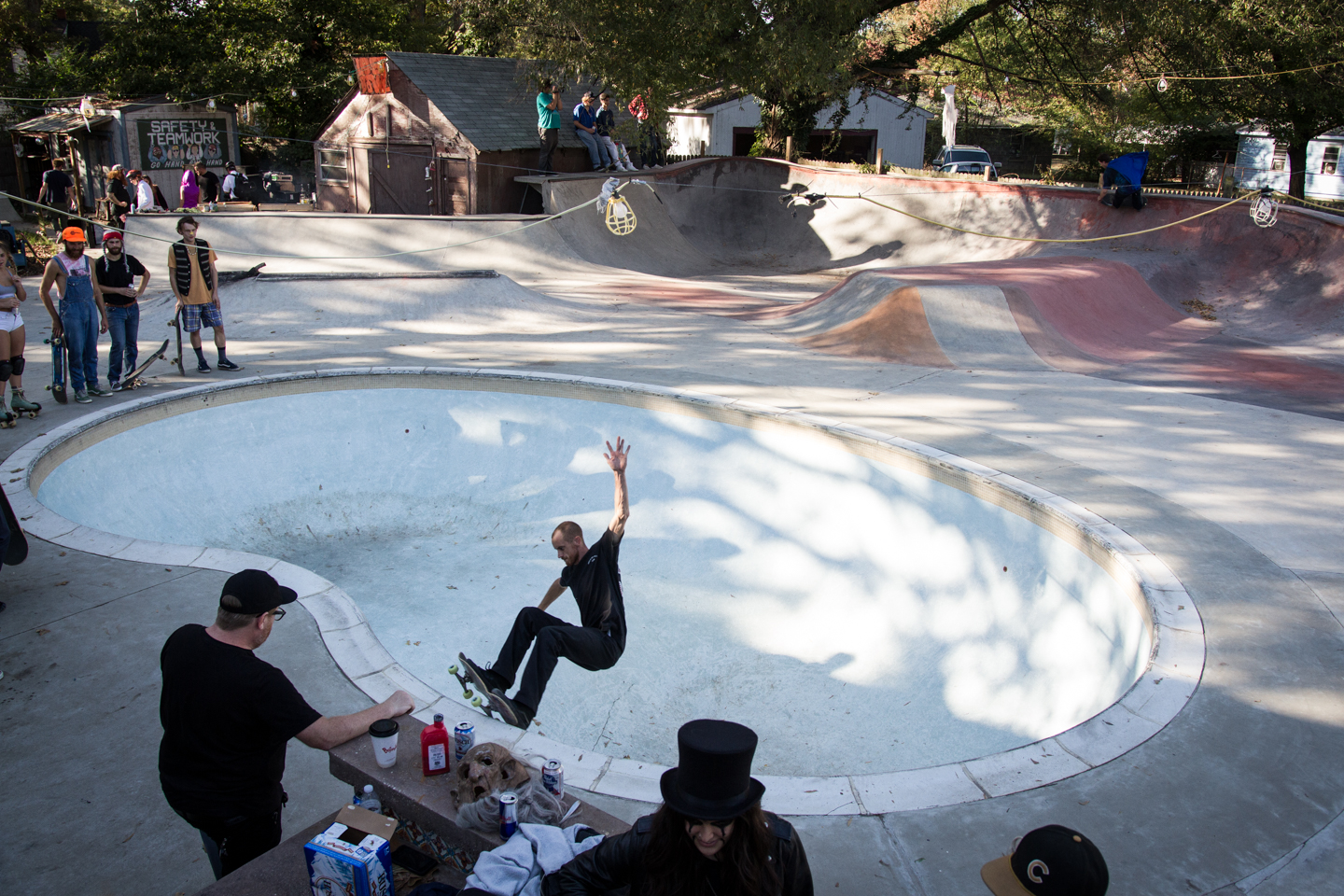 This dude looked like Jeremy Klein circa "The End".
Things started heating up.
Don't know this guy either.
TJ? Gets a little roasted.
Hey bud, not sure if you wanna get your lines in right now...
Costume analysis from the peanut gallery.
Trav-dog documenting the modern way.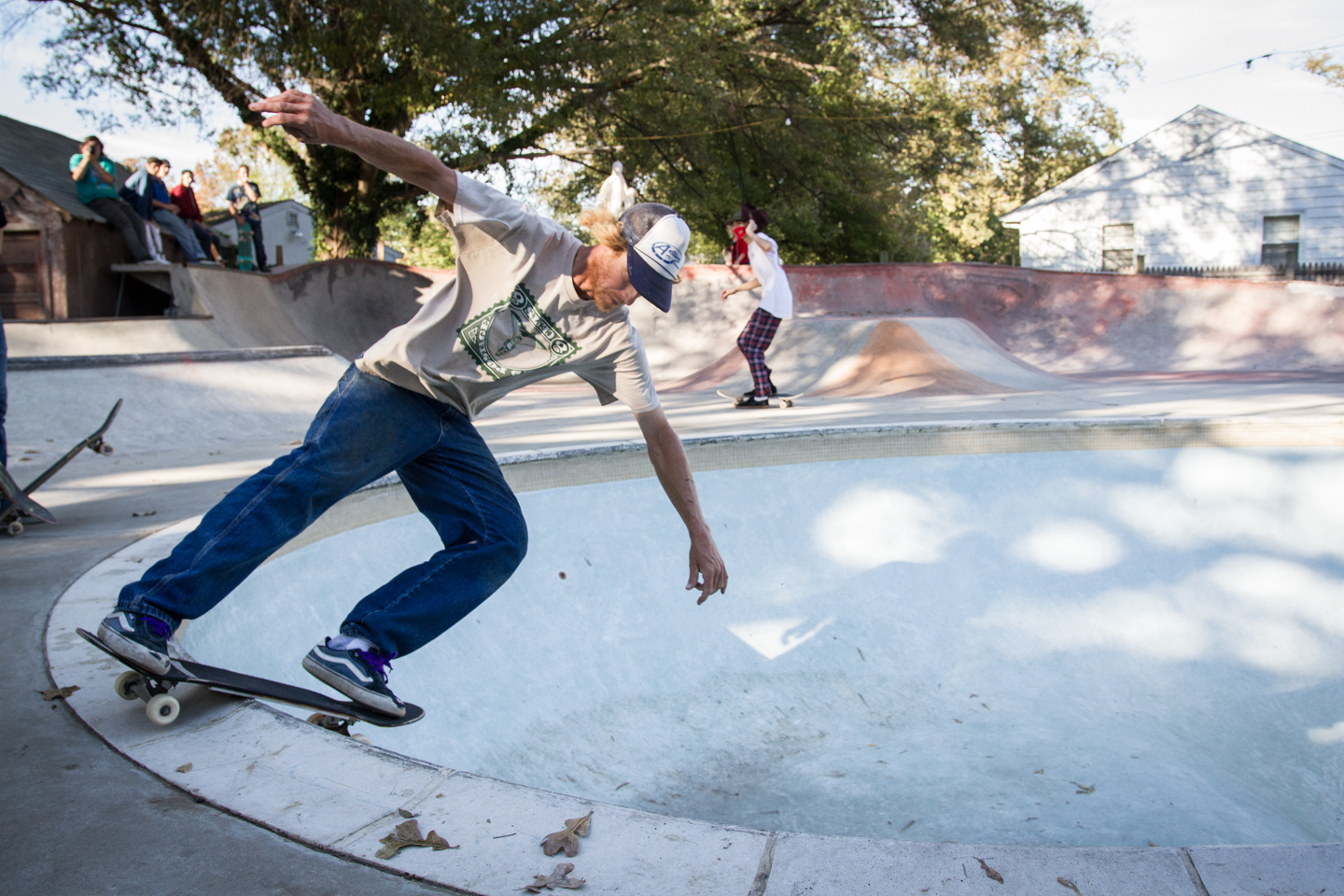 Dave Maxwell lipslide into the pool.
Dave boneless in the deep end for good measure.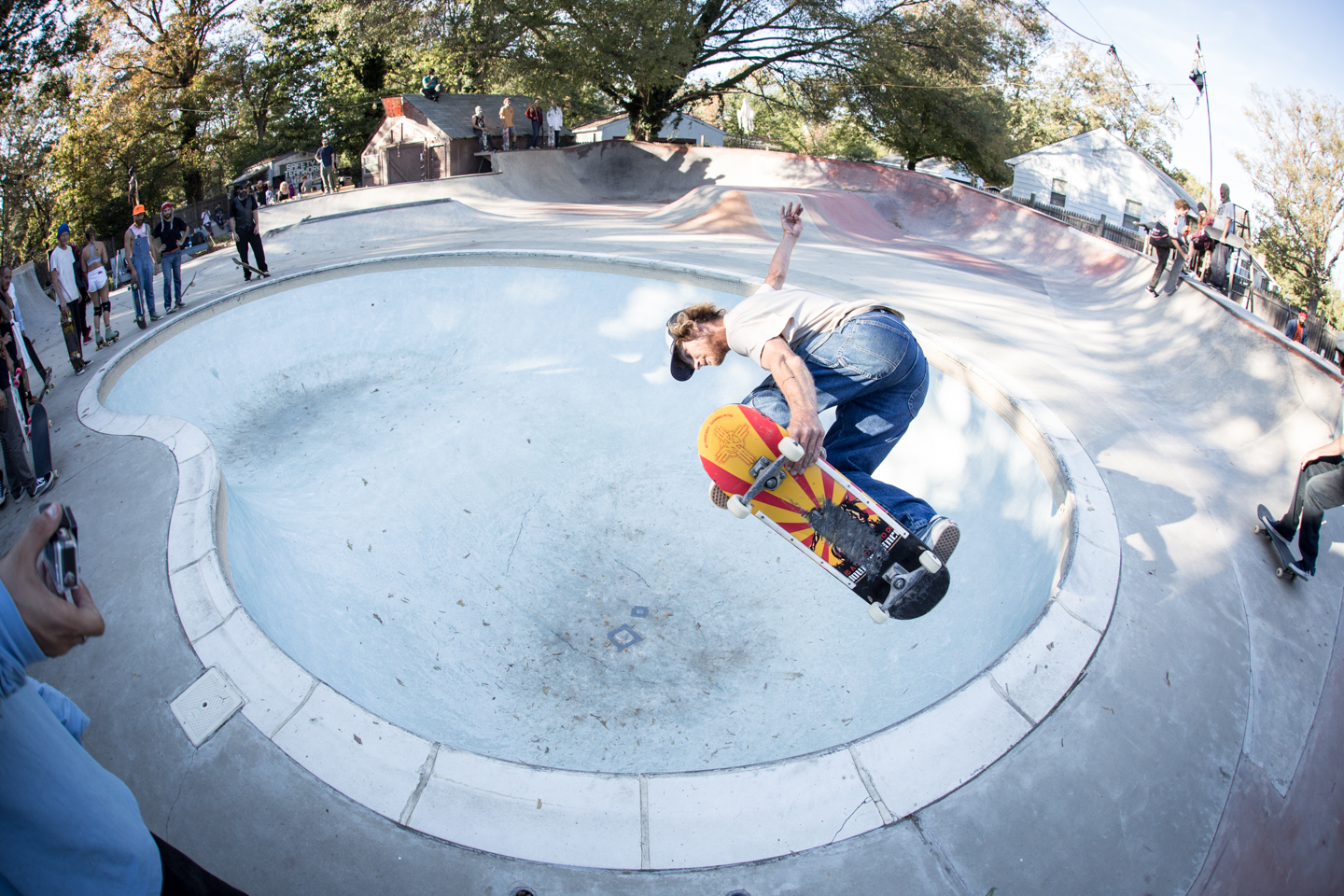 Roastbeef grind the box? Why not?
Vakos grab grind over the box.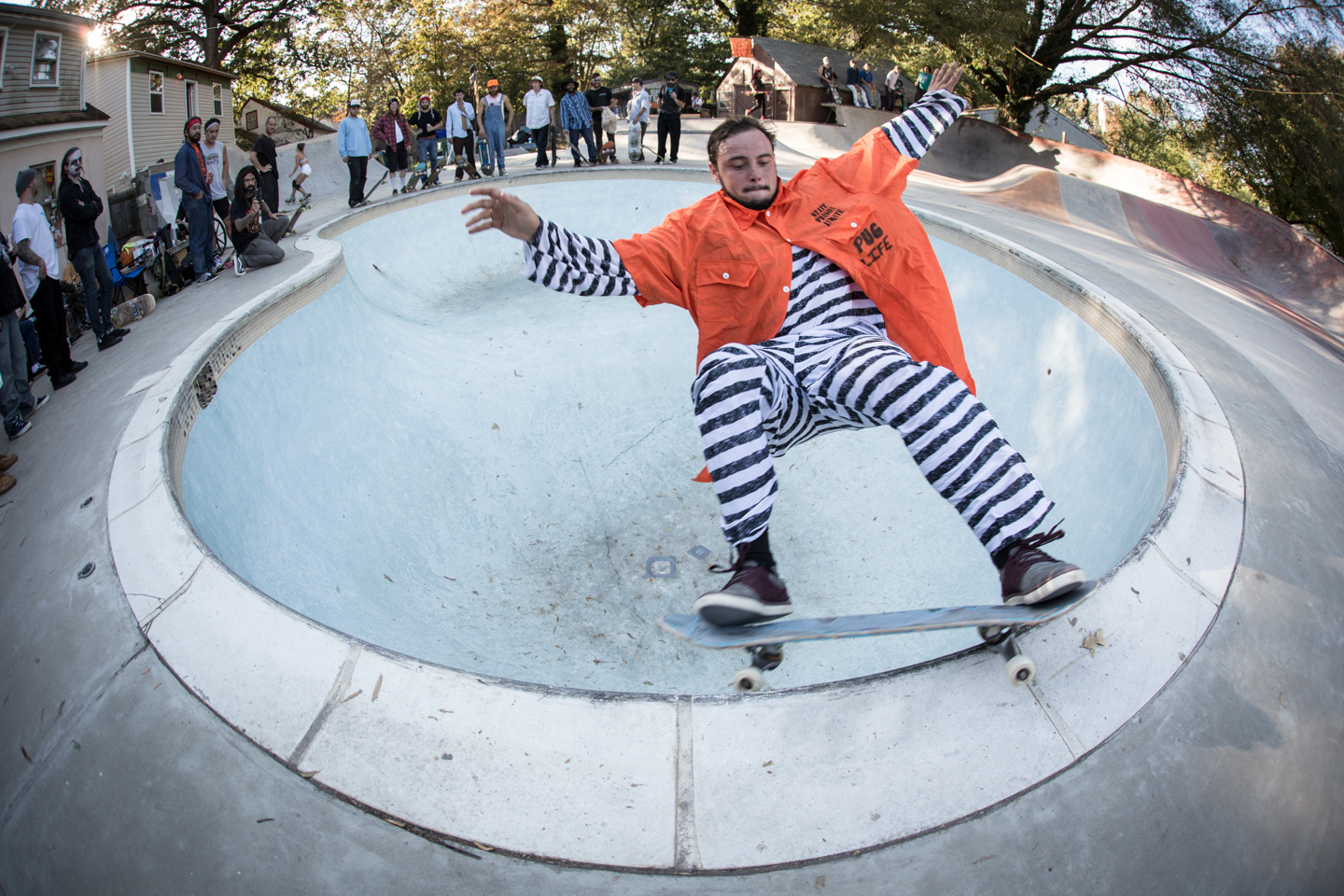 Surprised they let this guy out for the party!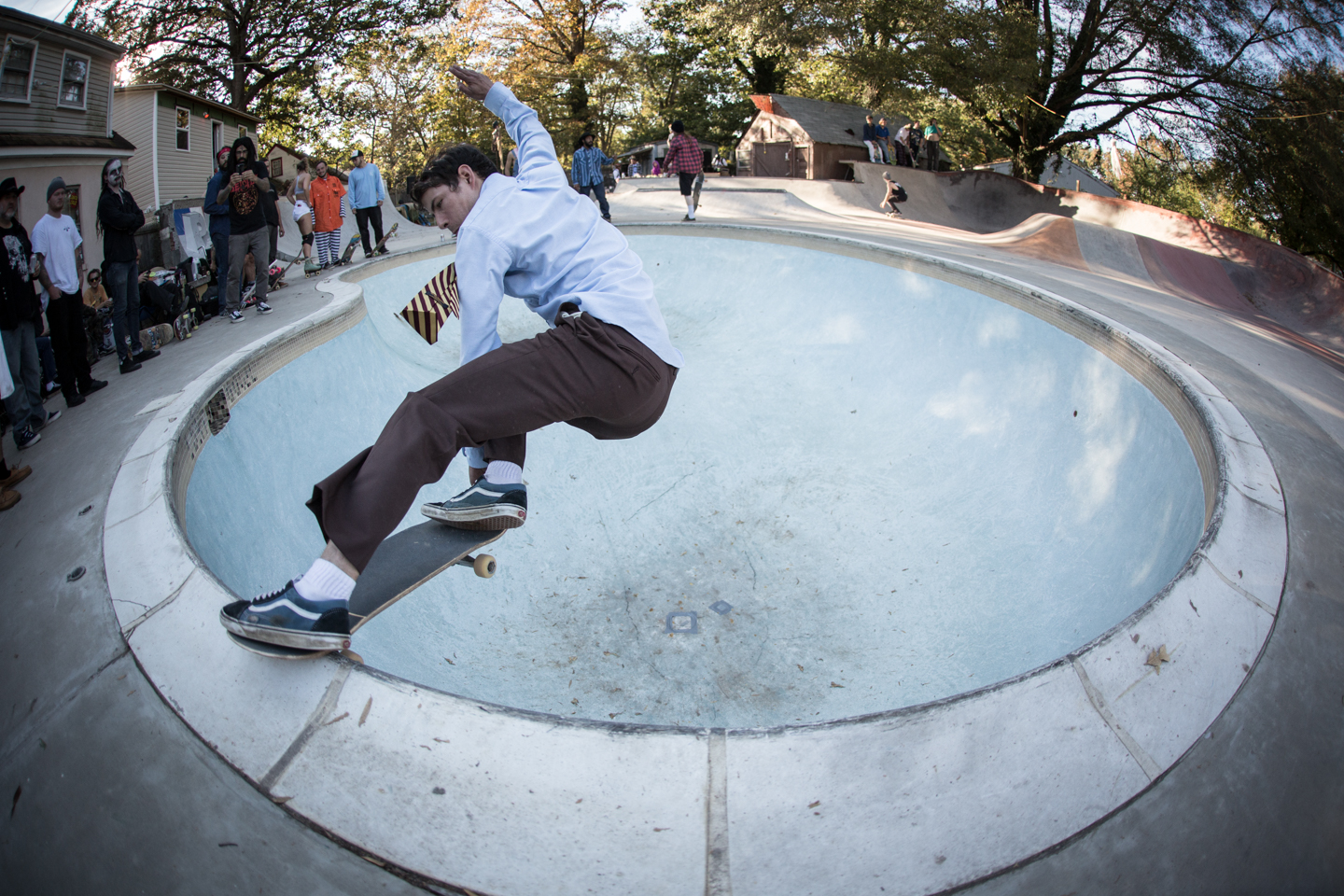 Jeremy Klein again - crail slizzle.
Rufio flowing and scratching and carving.
The drunker they got, the more they put themselves in danger.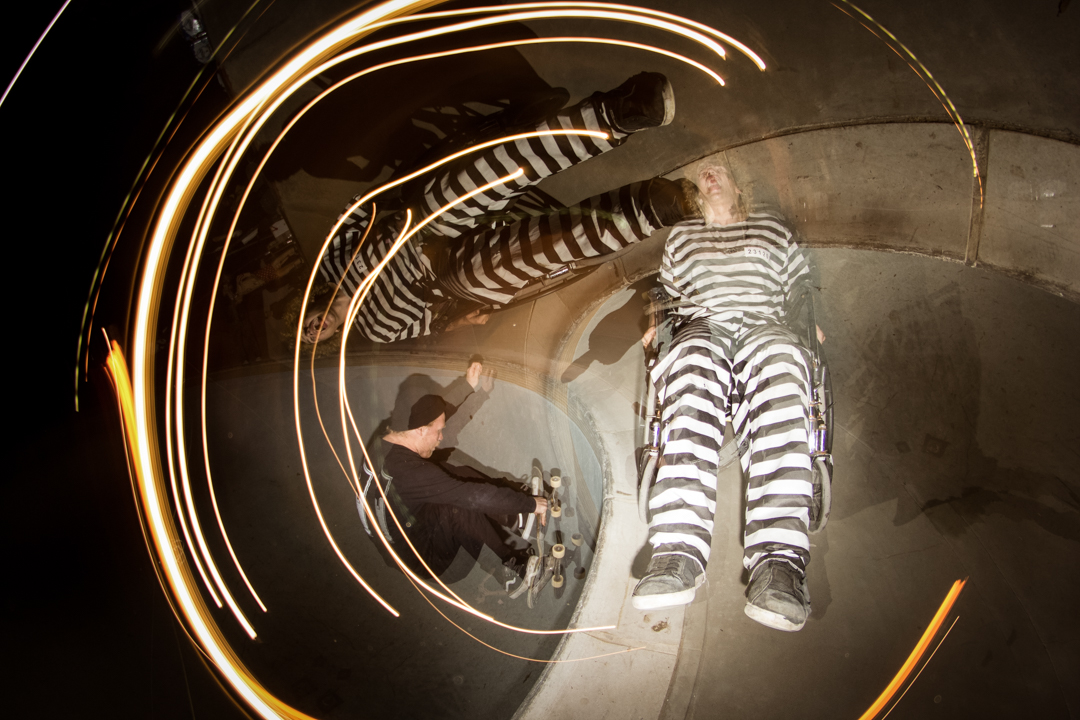 Jared Lee with some front feebs.
Must be when "Human Deathbox" was playing...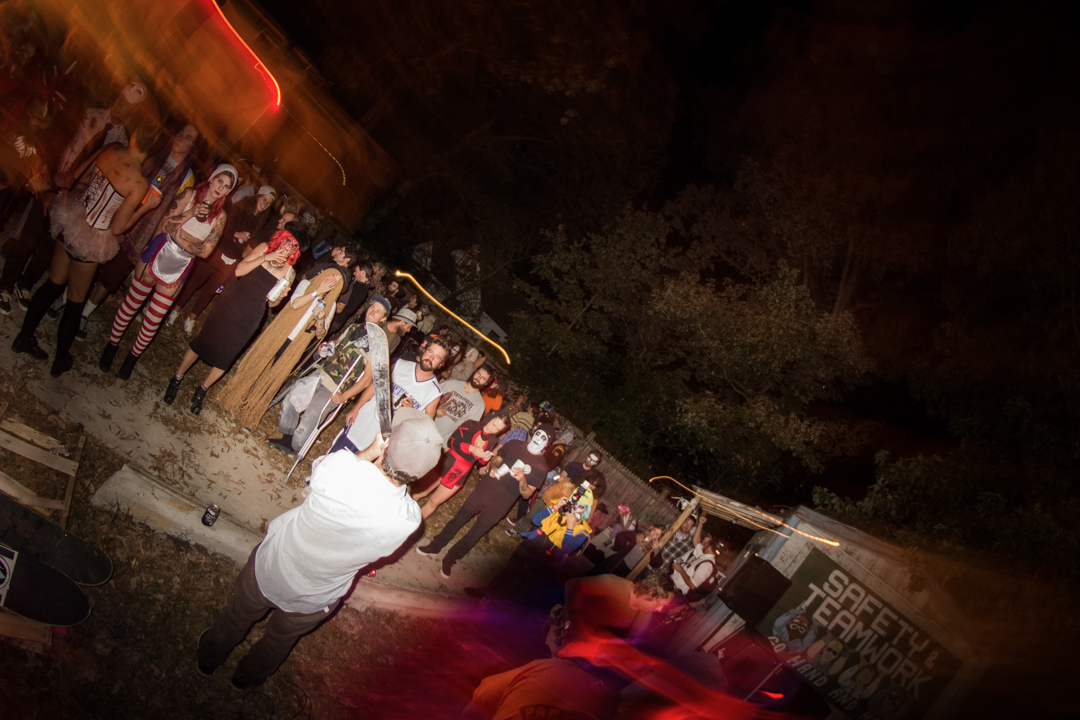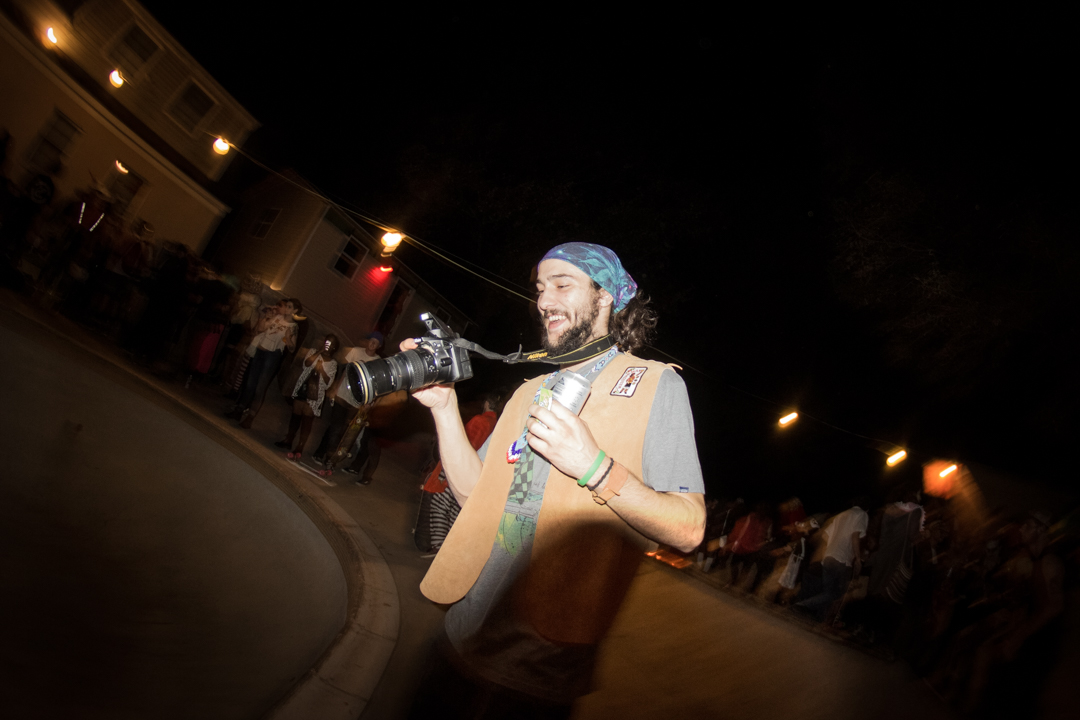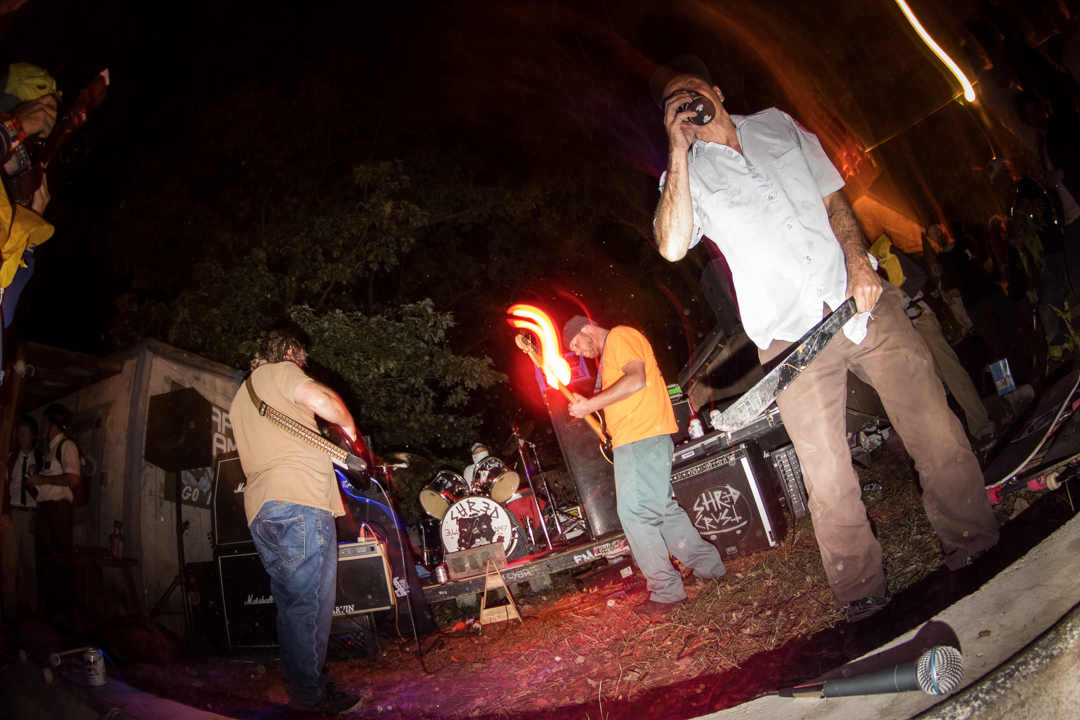 This is Cody Morgan with a party trick.
Trippy tricks and interesting compositions.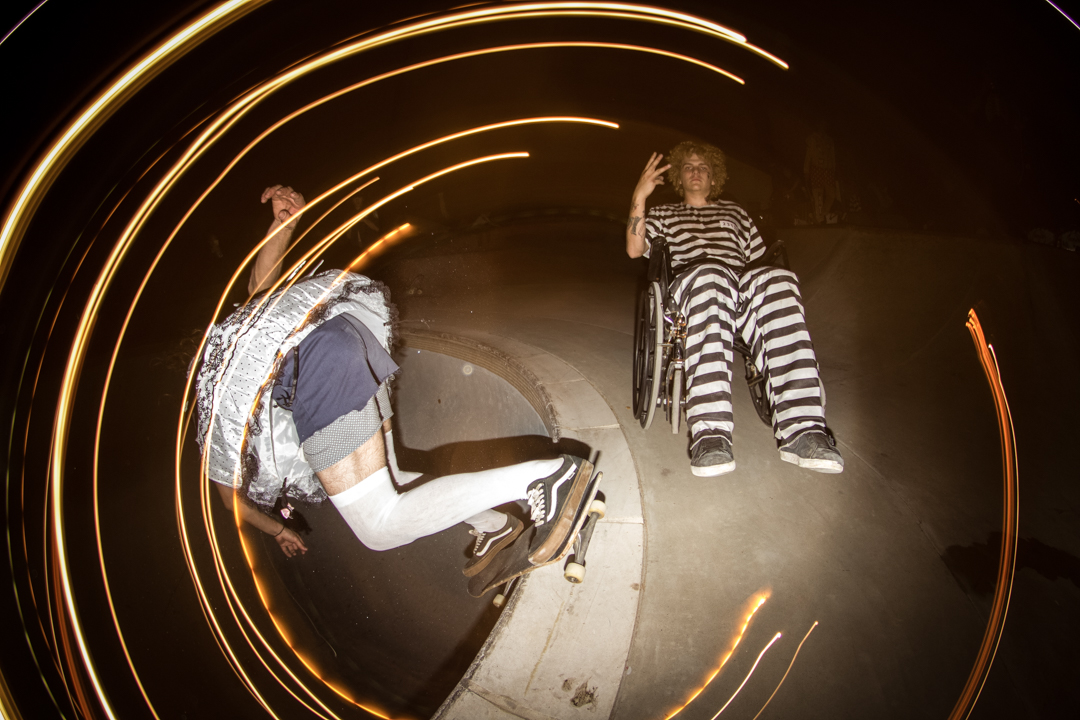 And we're out on that note!